Driveways, Patios & Paths Frequently Asked Questions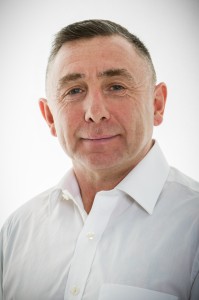 General Questions
What areas do you cover?
Hythe, Saltwood, Ashford and surrounding areas of Kent
Are you fully insured?
Yes we are fully insured against public liability
Which methods of payment do you accept?
We accept Cash, Cheque or Bank Transfer
Will my personal details safe and secure?
JBS Cleaning promise to keep your personal details to themselves and will not pass them on to any third parties
Do you work for commercial or industrial customers?
Yes we work for Residential, Commercial or industrial
Driveway Cleaning
How much does it cost to professionally pressure clean my drive?
There are many factors to take into account whilst quoting for a job, drainage, what type of surface it is, whether or not it needs any treatments before jet washing etc. However a minimum charge of £85 is standard for all jobs.
My driveway, patio or path is covered in moss/lichen/weeds/algae can this be removed?
Absolutely, JBS Cleaning is a professional pressure cleaning company and deal with these sorts of problems every day. Sometimes, but not always, a chemical agent is used to shift the grime on your drive, but we find that Jet washing alone often does the trick.
How long will it take you to pressure wash and renovate my driveway?
This will all depend on the size of the area in question, however most residential jobs will take no more than a day to complete. We can tackle even the dirtiest drives on average of about 30 sq metres/2 hours to give you a rough guideline
Will you replace the sand between the blocks that is dislodged whilst pressure cleaning my drive?
Yes, during the clean about 10-15 mm of sand is dislodged, which we will replace during a follow up visit.
Will I need an external tap for your pressure cleaner?
An external tap would be ideal, however it is not a necessity, JBS Cleaning have the necessary attachments for indoor taps of all kinds.
Is there anything that can be done to stop the kiln dried sand from disappearing?
JBS Cleaning offer a sealing service and will select the most appropriate sealant for the area in question, these sealers stop the sand from washing away and inhibit the build-up of weed growth, moss, algae and lichen in the newly restored area(s)
Will I need be at home when you pressure clean my driveway, patio, decking etc?
No, all we need is access to a tap external or otherwise and away we go.
Do you work for residential and commercial customers?
Yes we do, no job is too big or too small
Patio & Path Cleaning
How long does it take to clean my patio?
Again this will depend on the size, however slabbing or concrete are a lot quicker to clean than blocks. It should take no more than a day to clean even the largest of patios.
Will the cleaning cause any damage to the pointing?
Depending on the quality and how long ago your patio was installed, some areas may be damaged, however we will make you well aware of these problem areas before any work is carried out.
 
Decking Cleaning & Restoration
How much will it cost to clean my decking?
Depending on the build-up of moss/algae etc the price will differ, drainage isn't usually a problem with decking as water will run below it, although if it is then we can always vacuum it away.
Will pressure cleaning my decking cause any damage?
It may cause slight splintering in areas where the grime is stubborn but this is easily rectified with the use of a sander and or oil to give the wood a brilliant finish.