Gutter Cleaning, Fascias & Soffits Frequently Asked Questions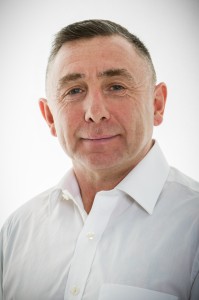 What areas do you cover?
Hythe, Saltwood, Ashford, Lympne & all surrounding areas
Are you able to clean my gutters when I'm away at work?
Yes we are, provided you leave us access to the perimeter of your property. We will just pop an invoice through your letter box when we are finished and you can either pay by post or by bank transfer over the phone.
Are you insured?
Yes, our operative is fully insured.
How long does it take to clean my gutters?
The time it takes to complete the job will depend on the condition of your gutters, this will be estimated when the cleaner arrives.
Does the price I'm quoted change if the cleaning takes longer than expected?
No! what you are quoted for gutter cleaning, is what you will pay even if it takes longer than expected!
Can you clean the external of our gutters, fascia, soffit and conservatory?
Yes we can, using our water fed pole system & brushes. Please let us know if you require this service when contacting us.
How Often should I get My gutters cleaned?
We recommend twice a year, at six month intervals – some properties may require more, if surrounded by trees
Do poorly maintained gutters invalidate my house insurance?
Yes, insurance policies are based on an expectation that your house is kept in a good state of repair. For example, if your home is damaged from water overflowing from a blocked gutter, your insurer may be within its rights to turn down a claim.
This is based on the fact that you should have kept your gutters clear of moss and debris. It is also advisable to have moss removed from your roof as part of your house maintenance
Can you clean commercial and industrial gutters as well as residential?
Yes, we are happy to work for residential, public sector, commercial and industrial customers. We can clean the gutters of most buildings up to about 30 feet (approximately 9m)
Will you need scaffolding or Ladders?
No, all work is performed from the safety of the ground utilising commercial wet and dry vacuum cleaners and lightweight poles. This provides not only an extremely safe and effective means of clearing blocked gutters and ensures that the gutter cleaning costs are kept to the minimum and delivers extremely good value.